7 African American History Museums That You Should Check Out
*This post may contain affiliate links to products, which mean I may receive a commission, at no cost to you, if you make a purchase through these links. As an Amazon Associate, I earn from qualifying purchases. Please see my Disclaimer.
Without a doubt, I love a good museum! I can literally spend all day reading and exploring inside one. There's just so much to learn!
Aside from the highly celebrated and well-known African American History Museum in Washington D.C., there are so many other ones located around the United States. From Georgia to New York and California, African American history museums surround the nation! You probably just didn't know!
Even more, artifacts have been collected over the years, and memories placed in one space. The contributions of black Americans in the Americas are astounding! And, many of the accomplishments can be seen in a museum.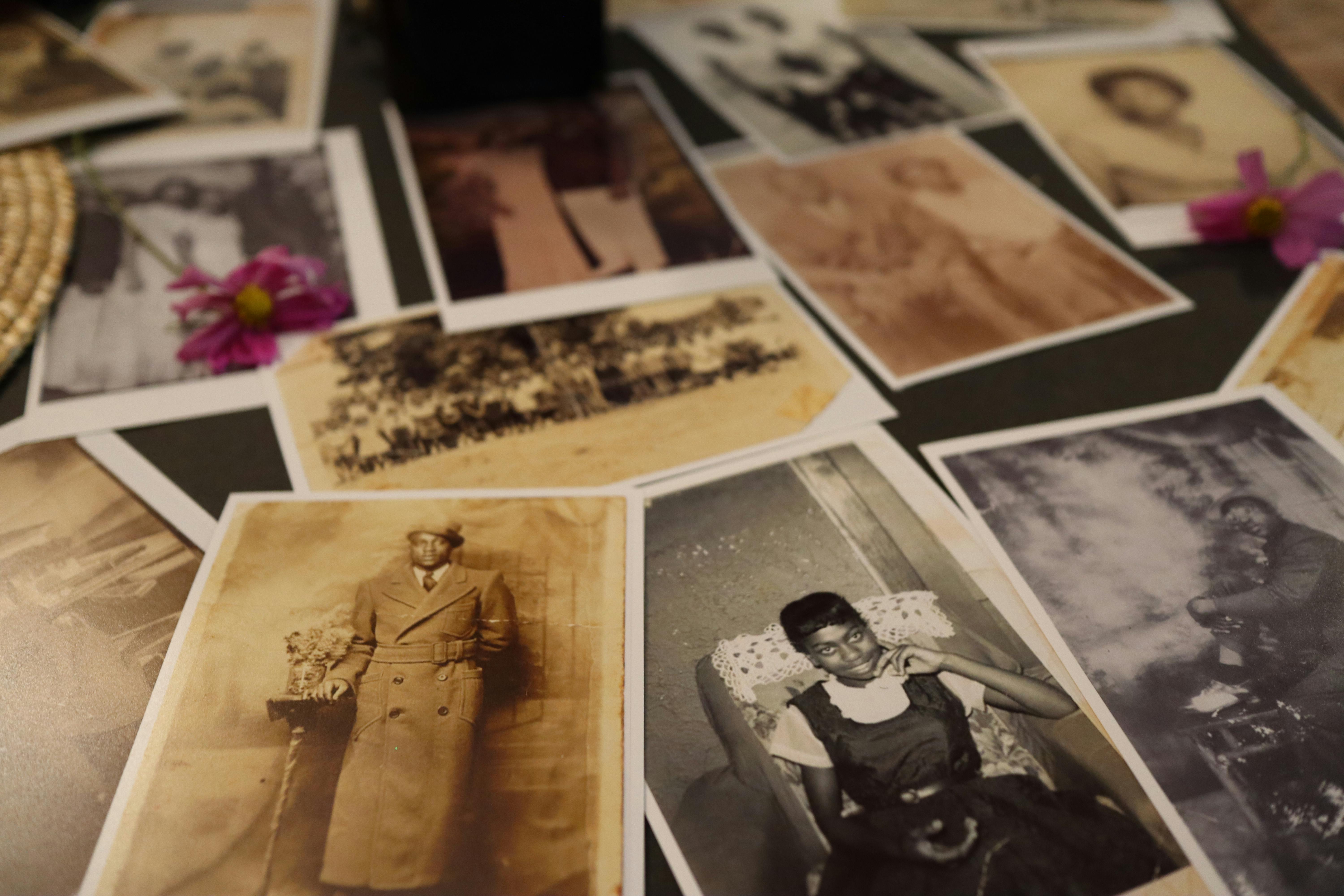 "Black is beautiful. Black isn't power. Knowledge is power. You can be black as a crow or white as snow but if you don't know and you ain't got no dough, you can't go and that's for sho'."

― Lewis H. Michaux
From indigenous to slavery, to civil rights, and more, there is so much more to learn from our history. What we learned in school does not compare to what you can find when you do some more searching.
Here are 7 museums that you can plan to visit on your next travel adventure that is perfect for the solo traveler or the entire family!
International African American Museum Charleston, South Carolina
If you're heading to the southern city of Charleston, why not add a good museum to the list! The International African American Museum highlights the contributions of Africans from the diaspora as we came to the Americas. You'll be able to enjoy live performances as well as take the time to reflect in the African Ancestors Memorial Garden.
In fact, the museum also offers visitors the opportunity to trace their genealogy. How cool!
Enjoy the history throughout the exhibits and allow your children to experience some of the educational programs offered at the museum.
Website: Iaamuseum.org/
DuSable Museum of African American History Chicago, Illinois
Named after the founder of Chicago, Jean Baptiste Pointe DuSable, the DuSable Museum opened its doors in 1961. The Museum is dedicated to the study and conservation of African American history, culture, and art. You will find a plethora of sculptures, paintings, and historical artifacts around the museum.
In fact, the DuSable Museum in Chicago, Illinois is the oldest independent African American Museum! Ready to go? Just head to the historic Washington Park neighborhood in the city to experience this treasure.
Undoubtedly, for over 60 years, this museum has served as a pillar in the community and continues to spread knowledge to younger generations.
Website: Dusablemuseum.org
Charles H. Wright Museum of African American History Detroit, Michigan
Just a few hours north of Chicago, you can visit Detroit's Charles H. Wright Museum of African American History.
So, who is Charles H. Wright? Dr. Wright was a Detroit physician and Civil Rights Activist. In 1965, Dr. Wright and 30 others opened the museum in order to preserve the culture of African Americans! To this day, the museum remains a great focal point in the Detroit community with thousands of visitors each year.
The Museum is home to more than 300,000 artifacts and continues to inspire newer generations. Opened year-round Tuesday through Sunday, you can visit with family and friends with a group tour, or simply visit on your own!
Website: Thewright.org
California African American Museum Los Angeles, California
Take a stroll through Exposition Park in Los Angeles, California. As you keep walking, you will undoubtedly step foot on the California African American Museum campus.
Currently, this museum has the largest collection in the western portion of the United States. You'll find collections from Africans from all over the diaspora! Exhibits that shaped African American culture are found throughout in some of their permanent collections and new ones.
There's a little something for everyone here. After opening its doors in 1977, the California American American Museum has continued to collect, cultivate, and preserve our history. The permanent collection has over 4,000 artifacts including landscape painting and portraiture, contemporary art, historical objects, and mixed-media artworks.
Website: Caamuseum.org/
Museum of African Diaspora San Francisco, California
Next, let's stay in California and go up north. With a focus on the migration of Africans across history, the Museum of African Diaspora (MOAD) is a perfect day's adventure while visiting San Francisco. This institution sits in the heart of the Yerba Buena Arts District, a multi-disciplinary contemporary arts center.
MOAD is one of the newer museums on my list opening in 2005. The museum was part of a San Francisco mission to expand the inclusion of the African American cultural presence in the city. In 2002, the mission broke ground and it was on its way to becoming a part of the Yerba Buena Gardens. There are events throughout the year so you are never bored no matter what day you visit.
If you visit their website, you'll find a powerful section full of slave narratives introduced by the late Maya Angelou herself. Take some time to listen and then plan for the in-person tour.
Website: Moadsf.org/
Apex Museum Atlanta, Georgia
As a Georgia native, of course, I would not leave off one of the most important cities for black culture in America. Surely when you come to Atlanta, make it your mission to experience some of the histories that made Atlanta.
Check out the oldest black history museum in Atlanta, the African American Panoramic Experience. Or, more commonly known as APEX. Located in the neighborhood that Martin Luther King Jr. used to live, Auburn Avenue is one of the most historic streets in the nation.
Opened 5 days a week, the museum is an educational place that is perfect for everyone.
Website: Apexmuseum.org/
The Studio Museum Harlem, New York
Internationally, the city of Harlem is known as the black capital of America. Without a doubt, Harlem is a city full of rich history, remnants of the Harlem Renaissance, and so many influential people. It's no wonder Harlem houses an African American History museum!
Just north of 125th street, you'll find the 8,700 square foot loft museum in the heart of Harlem, New York. The Studio Museum has been through many transitions throughout the years yet has remained a dedicated space for artists of African descent.
Website: Studiomuseum.org/
History in Museums
History doesn't lie, only those that try to change the story. As a result, I love museums because you can't change what you see. Exhibit rooms are filled with actual artifacts. It is amazing to be able to see with your own eyes what came from the past and how we can learn to make a better tomorrow.
Of course, the contributions of black Americans are undeniable and should be celebrated. From our soulful music, delicious foods, dance moves, technological advancements, and more, the African American culture can be seen throughout the nation and world.
Are you planning to visit any of these museums?