'Manifest' Flight 828: Is the NBC turned Netflix Hit Based on True Events?
*This post may contain affiliate links to products, which mean I may receive a commission, at no cost to you, if you make a purchase through these links. As an Amazon Associate, I earn from qualifying purchases. Please see my Disclaimer.
The one time hit NBC show based on a plane that disappears and miraculously lands 5 years later has people taking a deeper look at the series. The show premiered in 2018, yet it seems to have gained an even bigger fanbase in 2021.
After a 'normal' vacation in Jamaica, passengers embarked on a flight back to New York to return to their lives. What they didn't anticipate was they weren't coming back the same as when they left. A flight that should have only taken hours, took years to return!
The passengers and crew returned home with no sense of the time gap while life continued on for their loved ones.
The Shows' Characters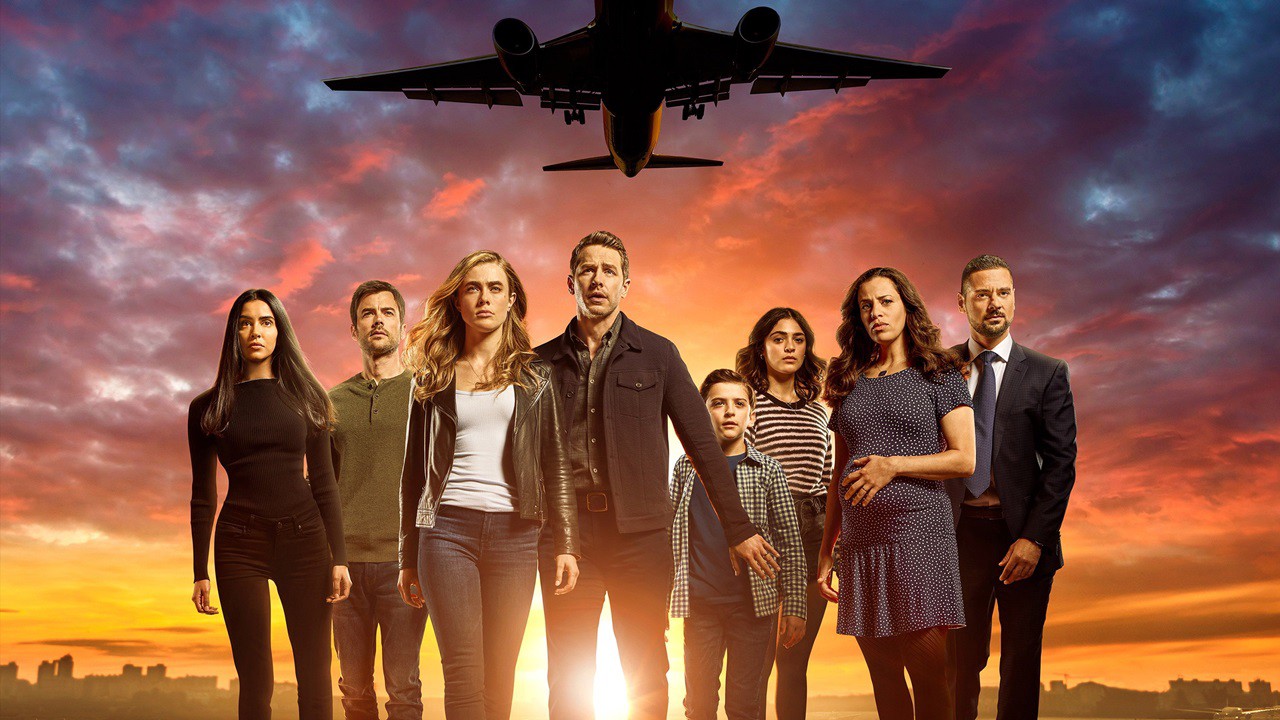 The supernatural drama mainly focuses on the Stone family. Patriarch Ben, his sister Michaela, and son Cal were all on the Montego Airways flight. As they ended their Caribbean family vacation, they had to fly back separately due to limited availability on the flight they originally booked. As they split up in hopes to arrive home safely, half of the family arrived back in New York as planned yet the other half went missing….for 5 years!
Not only that, but after 5 years, the passengers on the flight did not age a day! I don't know about you, but that sounds like a good thing.
In season one, we find out that as a result of being on the plane, the Stones, along with the other passengers on Flight 828 experience "Callings". These Callings come in the form of visions or even voices that end up being of someone they are supposed to help nearby.
Even though it appears all of the passengers have some form of a Calling, it is the youngest passenger Cal, that seems to experience them a little bit stronger.
Is Flight 828 Real?
No. The flight in 'Mainfest' is not real or based on true events. As interesting as it sounds, no plane has mysteriously gone missing and reappeared 5 years later with all passengers in tow….at least not yet.
Not only this, but as the series progresses, it becomes even more unbelievable that something like this is true.
However, there was a story that is vaguely reminiscent of the events of Flight 828. Pan Am Flight 914 departed New York City en route to Miami, Florida on July 2, 1955. The only thing is, the flight carrying 57 passengers and six crew members didn't arrive until March 1985!
This story about the Pan Am Flight along with others has circulated in newspapers for years. Yet, no one has been able to actually prove the accounts of the story. Therefore, this is just another story that made headlines but is widely accepted as false.
We can also pull similarities to the Malaysian Airlines Flight 370 which happened in March 2014. This flight was en route from Kuala Lumpur to Beijing. The passengers and crew on this flight have been presumed dead and only some remains from the flight have been found to date.
Wait, I saw this in the Twilight Zone!
If you have ever indulged in the Syfy classic, 'The Twilight Zone' and their endless New Years Day marathons, then the story of Flight 828 may sound familiar! One of my favorite Twilight Zone episodes is based on a similar situation. "The Last Flight" (season 1, episode 18) follows a British World War 1 fighter pilot In 1917 who passes through a mysterious cloud and lands in a modern U.S. airbase in 1959!
Yes, another plane that has traveled through time and ended up landing decades later. The story premise of 'Manifest' is definitely not new. Missing planes and landing years, or even decades later, continues to grab the attention of so many!
Manifest Reddit for Flight 828
If you can't get enough of 'Manifest', make sure to check out the Manifest Reddit. Fans have taken over the subreddit thread where they claimed to have solved the show! Of course, you will also find countless threads where fans openly express their opinions and frustrations with the show.
Watch Series on Netflix Now!
Unfortunately, for those of us that were invested in the 'Manifest' Series, it was canceled after season 3 in 2020. If you missed the show while it aired for 3 seasons on NBC, then don't worry. You can currently watch all 3 seasons on Netflix!
Not only that, but it looks like 'Manifest' had enough fans that Netflix has decided to take on the series for a 4th and final season! Season 3 definitely left us with a dramatic cliffhanger. I can say that I am truly happy to see how the series picks up and how all of our lingering questions will be answered.
How would you react if you came back from a flight years later?